SERVICES
THE EFFICIENCY SOLUTION WITH IMMEDIATE ROI
GreatSway can help you meet your business objectives by improving personnel and GSE efficiency, reducing paperwork, procedural errors and ground handling departure delays. Our flexible, customized payment plans mean you'll see immediate savings with a minimal investment. Learn why our mobile application solutions are trusted by the Star Alliance Group and how we can help you improve your bottom line with a mobile workforce solution custom-tailored to fit your needs.  
MAXIMIZE
ASSET EFFICIENCY
Track equipment in use, standing by and in maintenance with real-time monitoring
Prevent unscheduled GSE downtime by monitoring fuel and battery consumption
Control service intervals based on equipment usage
REDUCE
OPERATIONS COSTS
Reduce fuel costs and emissions by remotely starting and stopping equipment
Minimize fuel and energy waste by scheduling regular run-times
Record standby, started, aborted, and completed tasks with automated timestamps
Streamline the billing process by utilizing electronic data capture
IMPROVE
SAFETY AND SECURITY
Prevent unauthorized equipment use by controlling user access
Easily locate equipment in real-time using GPS technology
Restrict unauthorized unit movement with geofencing technology
Receive anomaly warnings and impact alerts for engaging remote emergency shutdown when needed
PRODUCTS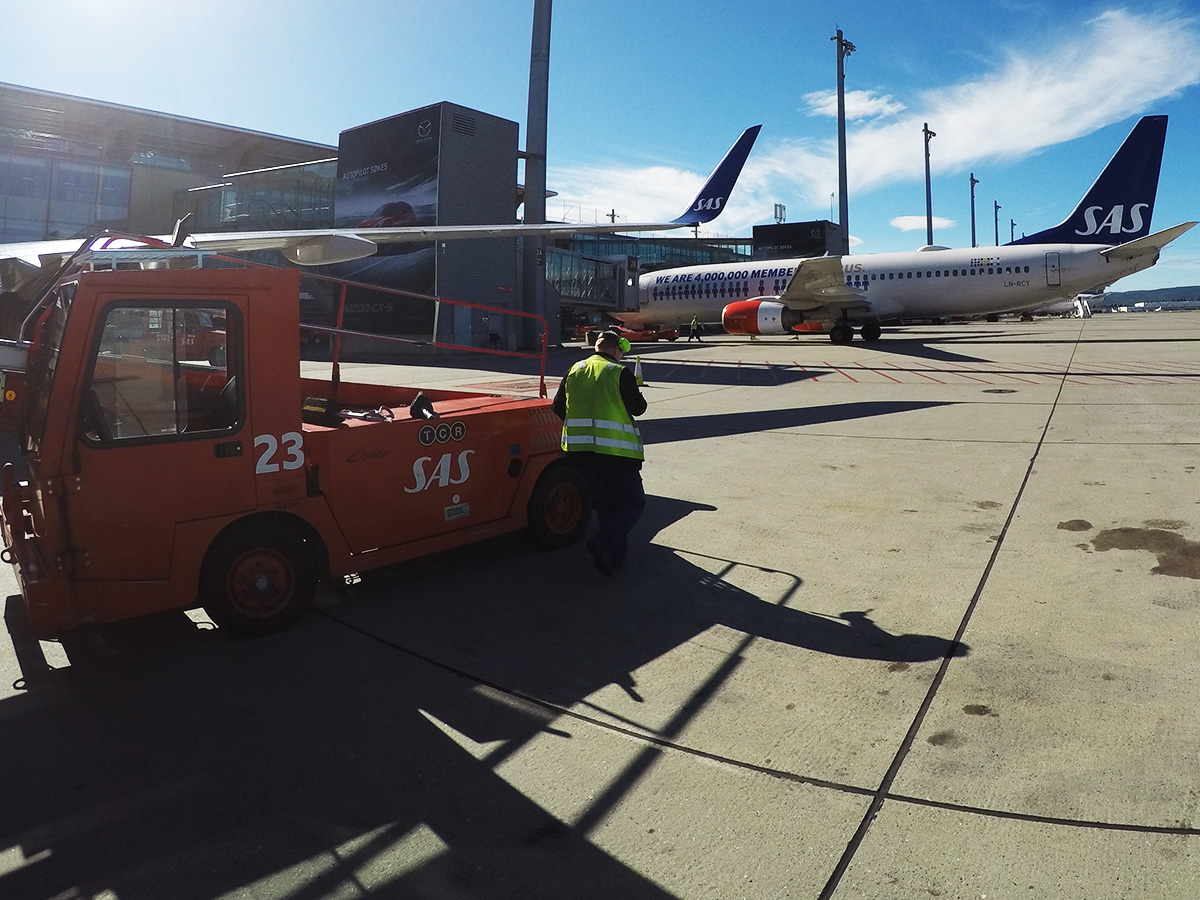 LINE MAINTENANCE
OPTIMIZE PERSONNEL PRODUCTIVITY
Get real-time data transfer between dispatch (desktop) and ramp staff (Android smart phones)
Quickly identify available resources with personnel location mapping
Simplify communication between and among user-groups with one solution
Avoid costly training with easy-to-use graphical and intuitive interface
Make split-second changes with drag-and-drop functionality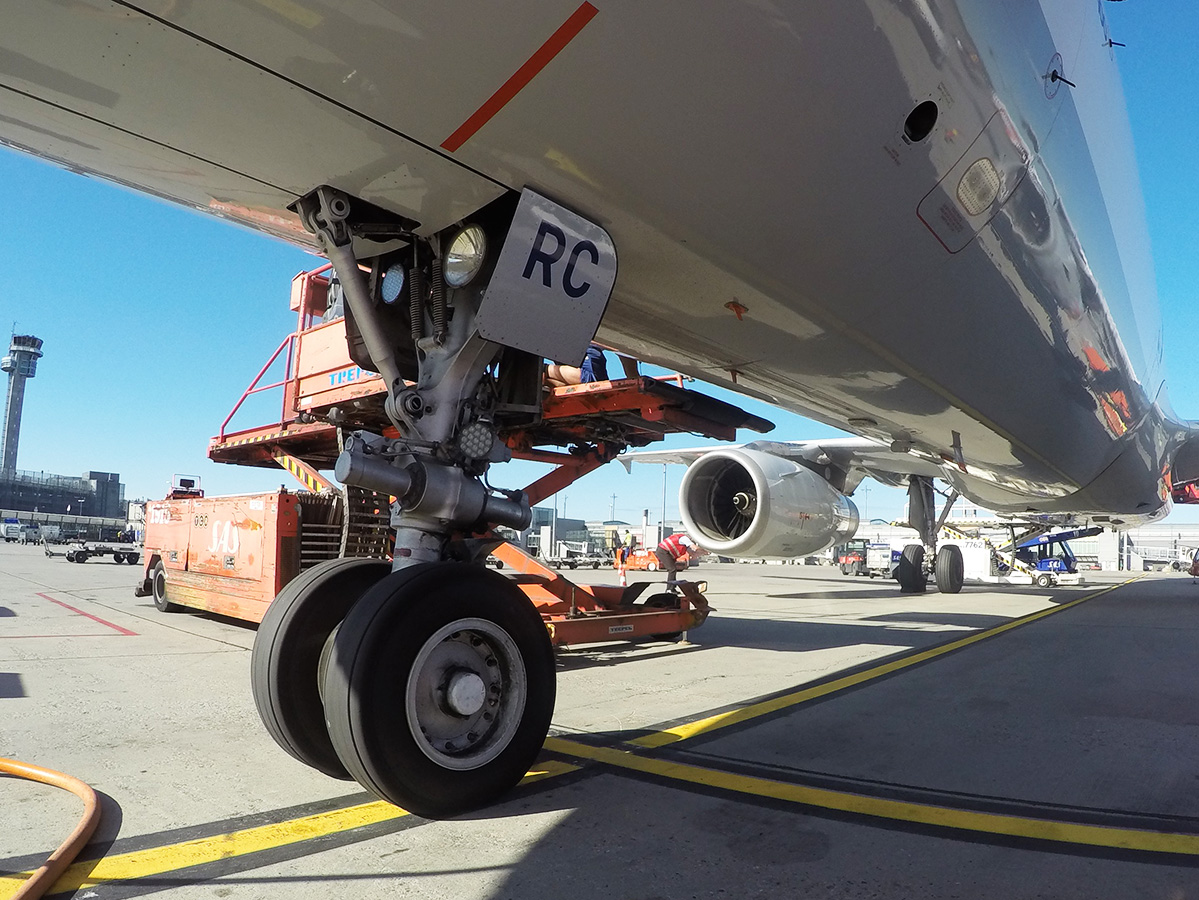 CARGO HANDLING
AUTOMATE SCHEDULING AND REDUCE WORKLOAD
Improve visibility and efficiency with real-time fleet monitoring
Notify drivers of changes instantly with tablets installed in each vehicle
Efficient planning and allocation through automatic assignment of tasks
Visualize workload and resources to manage the exceptions easily
Attractive and relevant graphical reporting and analysis to improve decision making and improve bottom-line income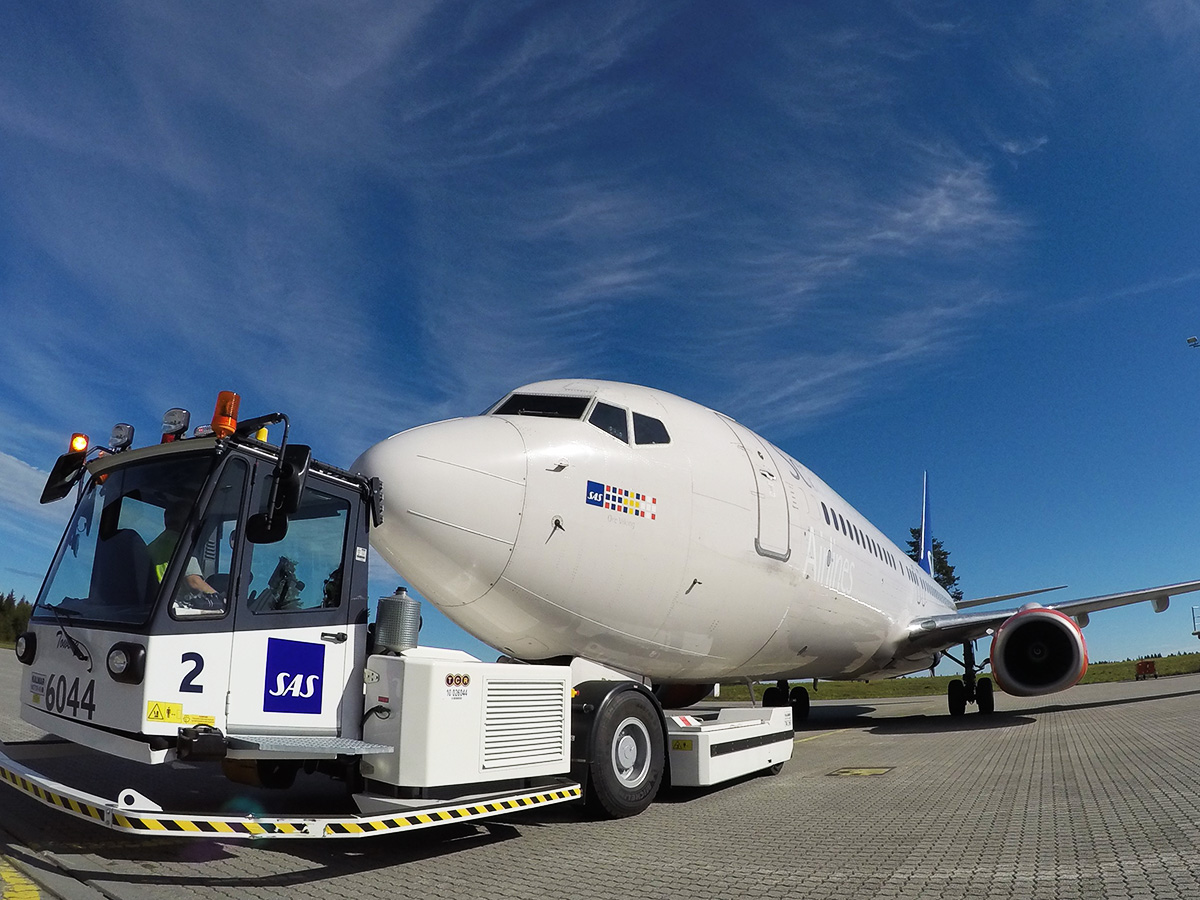 TOWING & PUSHBACKS
IMPROVE OPERATIONS VISIBILITY AND EFFICIENCY
Easily view and assign jobs to staff
Real-time monitoring of fleet to provide more efficient use of resources
Identify issues quickly to provide superior on-time results
Reduce expenses and increase billable income through better, more accurate reporting
Drag-and-drop user interface for ease of use
Quickly customize reports as needed to get exactly the information you need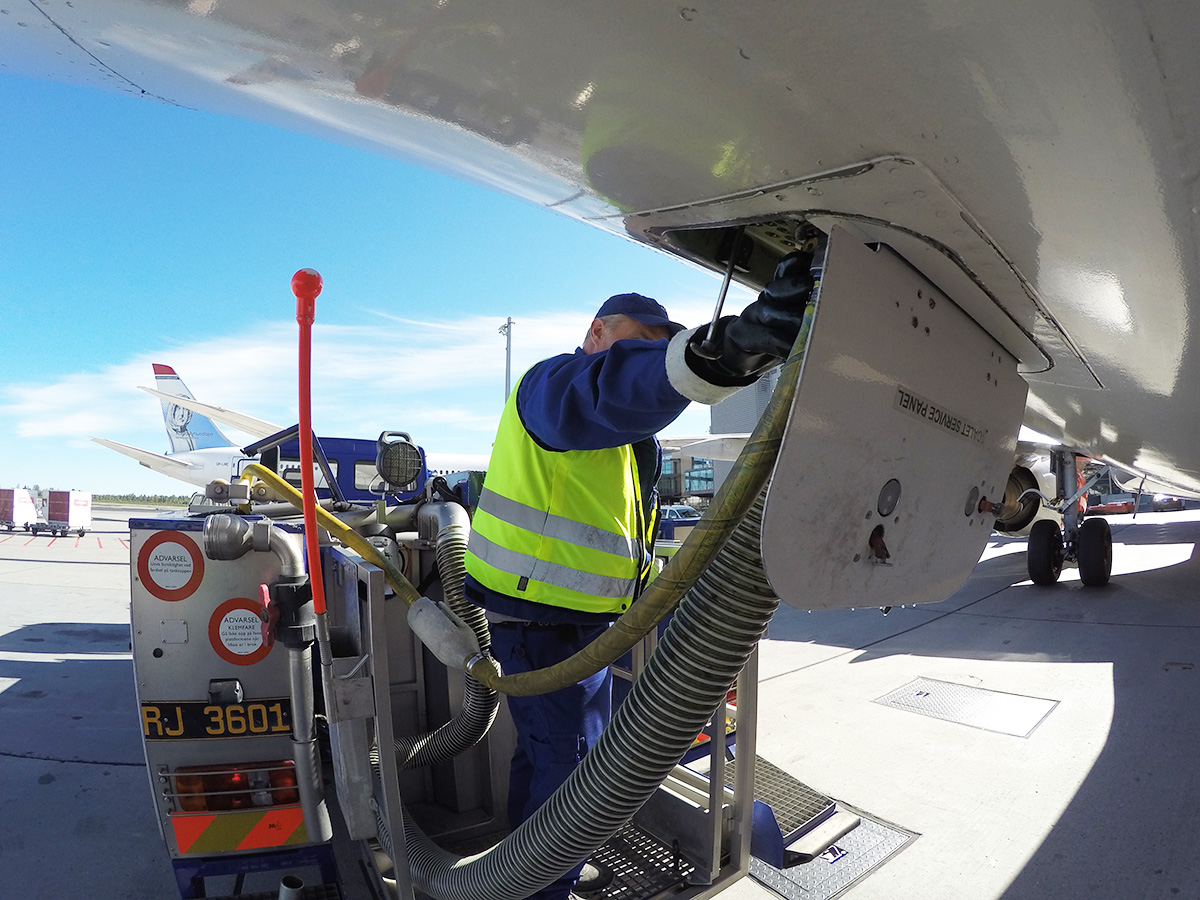 SERVICE VEHICLES
VISUALIZE WORKLOAD AND RESOURCES
Improve visibility and efficiency with real-time fleet monitoring
Get real-time data transfer between dispatch (desktop) and ramp staff (tablet)
Avoid costly training with easy-to-use graphical and intuitive interface
Exclusive technology allows for automatic logging of operations for many vehicle types
Increase revenue with better reporting of billable operations
Know who is driving any specific vehicle at any time with optional smart key ID technology (lockout also available)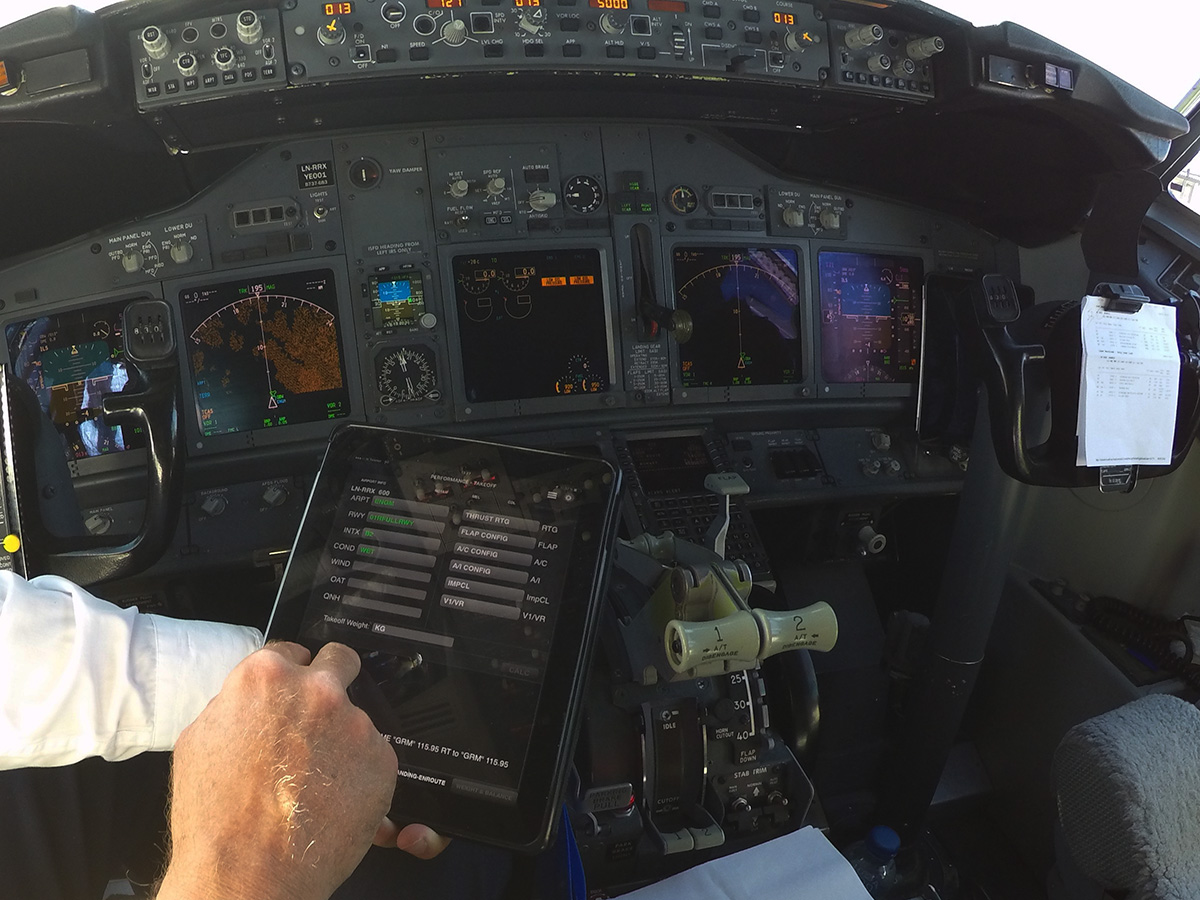 REMOTE CONTROL
INCREASE REVENUE AND DECREASE EXPENSES
Exclusive technology allows for real-time monitoring and operation of heaters, coolers and GPU's from coordinators desktops.
Complete monitoring (including multiple temperature sensors) reduces costs by only running units when needed to maintain temperature. Save 50% or more in monthly fuel costs alone!
Improve productivity of staff through reduced manual workload
Decrease maintenance costs through more accurate logging of GSE hours
Optimize utilization - quickly identify available resources with real-time location mapping
Increase revenue with better reporting of billable operations
ABOUT
COMPANY BACKGROUND
BRIEF ON CURRENT CUSTOMERS
SAS Ground Handling (SGH) is a subsidiary of the Star Alliance-member SAS Scandinavian Airlines Group, and operates across the three Nordic countries Sweden, Norway and Denmark. Headquartered at Frösundavik, Sweden, SGH employs close to 5000 staff in Scandinava, and its yearly turnover / aggregate revenue is close to €500 million.

SGH is Europe's third-largest full-service provider of aircraft ground-handling services, and ancillary ramp operations. Its sister-company Spirit Cargo operates in close collaboration with freight, where SGH handles courier-services and light cargo. In total, over the three countries, the main hubs have large ground-equipment fleets in operation 24x7x365, and the number of vehicles, trucks and other non-motorized equipment are over 2500 (counting only the hubs Copenhagen, Stockholm, Oslo).

While the customer airlines differ between the hubs, in all SGH services around 30 international airlines in each hub, in addition to the mainline (SAS Airline) as well as other logistics partners for courier & cargo.

In its 2016 third quarter financial report to the stock-market, SAS Group presented a widening effort to digitize its entire operation, from passenger application, to airline crew and so-called ramp-automation.

It is the latter sector where GreatSway Enterprises Inc. has developed a series of bespoke solutions, with a view to addressing snags, raise safety, improve revenue & billing, sensitize staff of efficiency concerns and cost-reductions resulting from rollout of Mobile-IT.
COMPANY INFO
GreatSway Enterprises Inc
Mr. Per Hagman
P.O.Box 7462
SE-103 92 Stockholm
Sweden
TESTIMONIALS & CUSTOMER QUOTES
It is our pleasure to recognize that we do have one of the best, if not the best, tool in the market in this particular segment (Line Maintenance). I am proud to inform my CEO of this attainable objective, and I do expect that this proves to be one of our objectives, to be an innovative MRO in this extremely competitive market.


I have no doubt whatsoever that the success of the Line Maintenance Mobility project is due to the excellent work presently carried out in your project team. Many thanks for your dedication and professionalism.


The improvement of results and data-consistency from 38% in the SITA-project to 95% in your first deployment is first-rate, and gives credence to your proof-of-concept. The feedback that I am receiving from Line Maintenance end-users is also very positive.


CONTACT
Please fill out the form below to get in touch with one of our representatives.
OUR TEAM
With presence on four continents, our experienced team has complementary professional expertise, imperative to succeed.
PER HAGMAN (SWEDEN)
CEO and Founder
Serial entrepreneur, specializing in leveraging cutting-edge technology into traditional operations, with 35 years IT experience, work at American Airlines, TAP, SAS – graduated from Harvard Univeristy cum laude in 1980 (Int'l Econ).
per (at) greatsway.com
Yannick Verner (Switzerland)
Sales Director
Long-standing career in marketing, design and global sales, spearheading our growth in Europe, managing cross-border ground-handler business expansion.
Yasser Biaz (Morocco)
Bus. Dev. Director
With 20 years experience from global business development at Cisco in San Francisco, leads the widening of our product and business portfolio.
Tommy Sundbom (Sweden)
Finance & Capital
Professional career holding many C-level positions in real-estate and service companies, managing company turnarounds and large-scale business growth.
Mike Ethetton (USA)
CTO
Manages the firm's global IT infrastructure, our cloud-based service delivery, end-user services and oversees all project-based contractor development.
Aaron Ardiri (Australia)
R&D in Mobile IT
Formerly a senior manager at Blackberry, renowned expert over 15 years within bleeding-edge mobile IT, focusing on R&D in forward-looking mobile and industrial IoT.
SENIOR ADVISORY COMMITTEE
Max Ternheim (Sweden)
Manufacturer of air-sector equipment since the 1970's, aircraft heaters, air-conditioner and ground-power units, running a global sales network.
John Moore (USA)
Sales director for half-a-dozen of the major brands in GSE and ramp-equipment, market introductions at all US carriers as well as ground-handlers worldwide.
Fernando Ferreira Matos (Portugal)
A 30-year long career at TAP Maintenance & Engineering, leading the corporate IT development, introducing modern best-of-breed technologies in its operation.
Mario Silva (Brazil)
Manufacturer of avionic parts and equipment at the São José dos Campos cluster around Embraer, presently expanding factory operations into Europe.
Kim Karme (Finland)
Previously chair of the Finnish Management Consultants association, present member of the Board of the International Management Consulting Institute, leading the repositioning of our firm.
Paul Synnott (Great Britain)
Long-time professional in service companies and facility management, previous C-level management experience from European ground-handlers.
Dick Jörlefalk (Sweden)
Electrical Engineering
Bridging the gap between IT and electronics, with engineering domain expertise in cooling, heating and energy installations, leads our R&D for new equipment.
Rakesh Chauhan (Great Britain)
Embedded electronics & Telematics
Expert in embedded telematics hardware, firmware and application software, leading the development of our telematics offering.
Romain Criton (France)
Mobile code development
Specialist in Mobile IT, sub-contracting for us and provisioning services from Paris and Morocco creating the client-device software programs.
Dominique Martini (France)
ATI market and products
Longtime professional with thorough experience from the ATI-sector, in charge of sales of hardware/software from diverse international producers in France and Africa.
Mouad Benhsain (Morocco)
Backend server development
Team-leader of development at Clover Ltd, advising on development of new products, managing support-systems as well as backend system maintenance.
Pär Stråhle / Olle Stråhle (Sweden)
Marketing advisors
Key design and marketing strategists, advising on brand, product packaging and responsible for our firm's website and creation of external communication.

TECHNOLOGY AND SERVICES PROVIDERS
Citi Communication
ALSO IT Distributors
SOTI Mobile Device Mgmt
Infoflex Connect Messaging
Caverion Electricians Norway
Dialect
Rackspace
Azure
Wolfgang
Equipment suppliers
Adapterexperten
ALSO IT Distributors
ASUS Tablets
Brodit Mountings
CalAmp Telematics
Citi Communication
Enfora Telematics
Tageos RFID-Barcode
Tradeland RFID